Patrick N. Halpin
Director of the Geospatial Ecology Program
Professor of Marine Geospatial Ecology in the Marine Science and Conservation Division of the Nicholas School of the Environment, Duke University 
Patrick Halpin is a Professor of Marine Geospatial Ecology and Director of the Geospatial Analysis Program at the Nicholas School of the Environment, Duke University Marine Lab. He received his Ph.D. in Environmental Sciences from the University of Virginia in 1995.
Prof. Halpin's research focuses on marine geospatial analysis, ecological applications of geographic information systems and remote sensing; and marine conservation and ecosystem-based management. He leads the Marine Geospatial Ecology Lab (MGEL) at Duke University and sits on a number of international scientific and conservation program steering committees.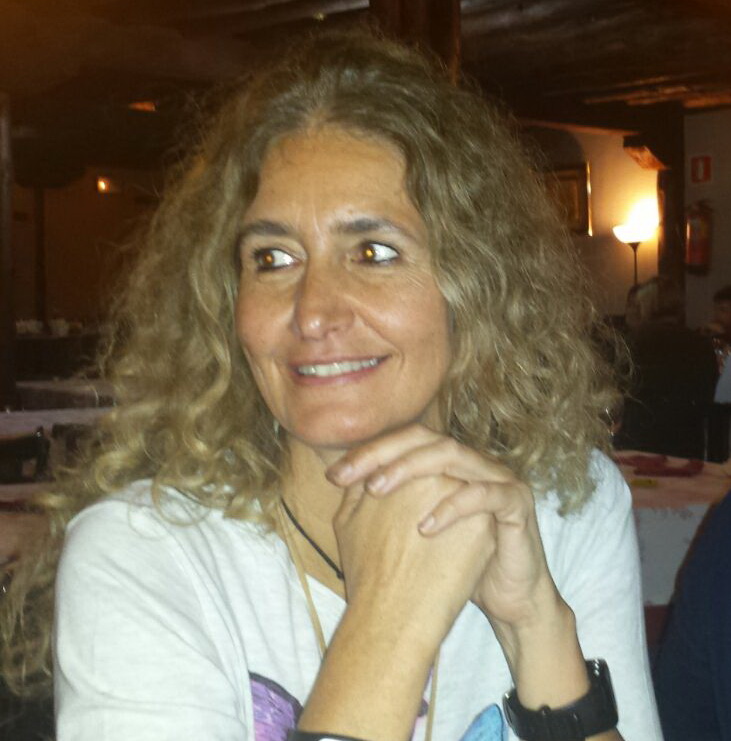 Ana has been conducting research on cetaceans since 1990. She has spent nearly three decades working on numerous marine top-predators research and conservation projects in Spain and Europe. Her main research interests are in populations abundance, distribution and ecology, and the application of science informing conservation and management. More about Dr. Cañadas' research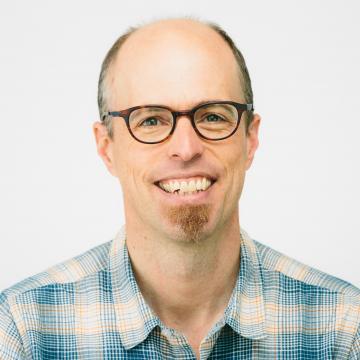 Robert Schick
Research scientist for MGEL.
Dr. Yack has over 20 years of experience studying marine mammal bioacoustics and ecology. Her research interests center around utilizing innovative techniques and methods to address conservation and management needs for cetacean species. Read more about Dr. Yack's research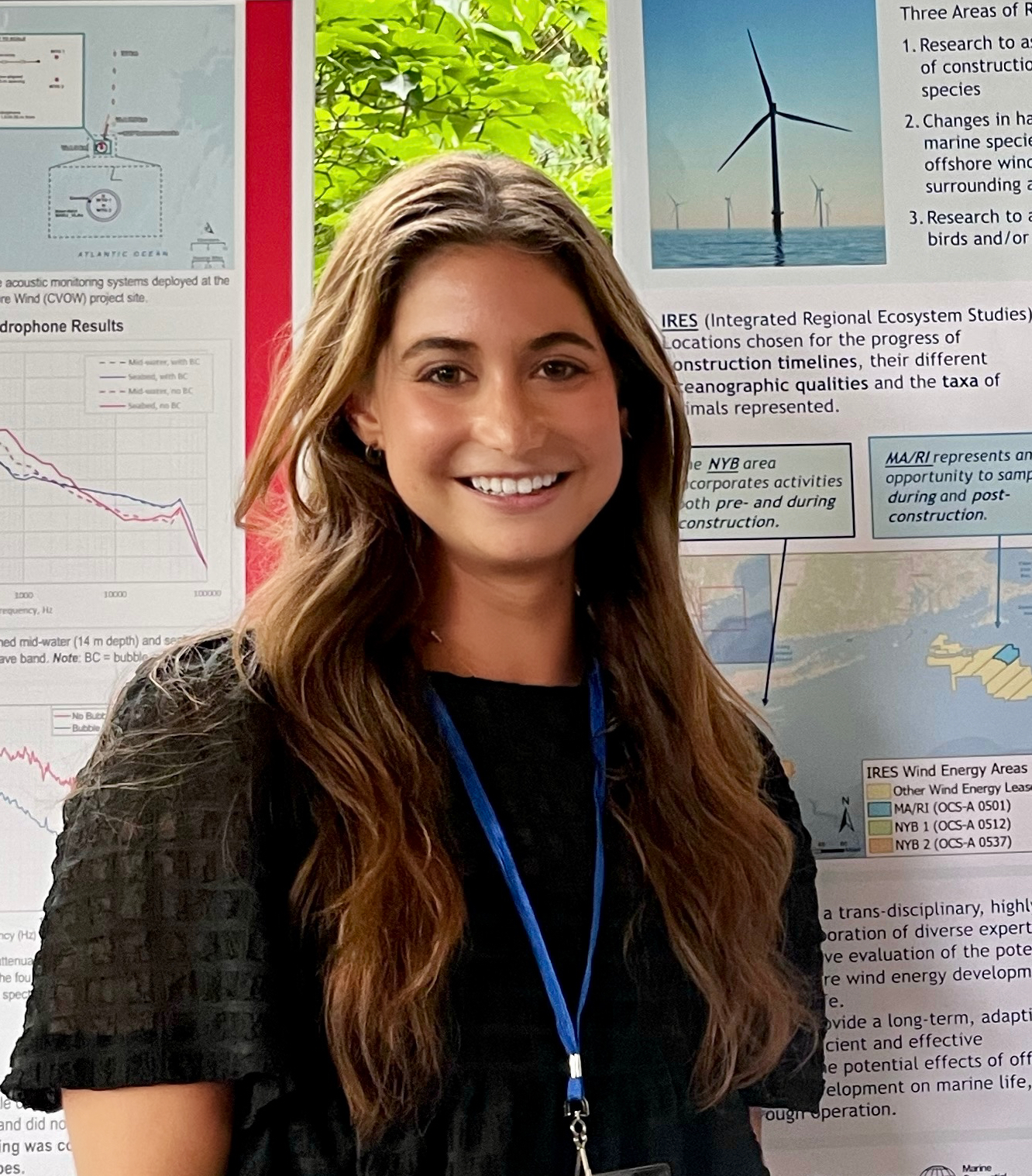 Deborah Brill
Deborah (Debbie) is an Associate in research at MGEL with a B.S. in Marine Biology and Mathematics from the University of North Carolina - Wilmington (2017) and a master's in Coastal Environmental Management from Duke's Nicholas School (2021). Since joining the lab in 2021, her primary research focus has been marine mammal conservation and the effects of offshore wind development on marine wildlife.
Jesse Cleary
Jesse is a geographer with a background in GIS and Remote Sensing and interests in spatial ecology, spatial data science, open-source GIS, and marine spatial planning. He works on a range of data provisioning, cartography, and applied marine GIS projects across the lab, translating the science work of the lab for use in spatial planning processes. He also co-teaches "Geospatial Analysis for Coastal and Marine Management" (ENV 765) and has previously taught "GIS and Geospatial Analysis" (ENV 359), an introductory GIS course for Duke undergrads.
Corrie joined the Marine Geospatial Ecology Lab in 2009 after completing her Master's of Environmental Management at Duke's Nicholas School of the Environment with specialties in coastal environmental management and geospatial analysis. With an undergraduate degree in Computer and Information Science and 15 years of professional experience in technology companies, Corrie brings a unique perspective to MGEL. Read More about Corrie Curtice's research
Sarah DeLand
Sarah is a research associate in MGEL.
Ben Donnelly
MGEL maintains a sizable technical infrastructure of high performance computational and storage resources to for intensive statistical modeling and predictions. Donnelly is responsible for DevOps, maintaining, and upgrading these resources, including resolving technical issues with hardware, in-house software development and integration with organizations who collaborate with the lab. As a developer, Donnelly is also produces data visualizations, analyses, and web mapping applications.
Connie Kot
Connie works on a variety of projects with MGEL, including the Migratory Connectivity in the Ocean initiative ( MiCO ), State of the World's Sea Turtles ( SWOT ), Ocean Biogeographic Information System – Spatial Ecological Analysis of Megavertebrate Populations  (OBIS-SEAMAP) , and the Global Bycatch Assessment Project ( Project GloBAL ).
Jason Roberts
Originally a software engineer with a passion for scuba diving and other marine hobbies, Jason left Microsoft in 2003 to pursue a full time career in marine research and conservation. At the Marine Geospatial Ecology Lab, he splits his time between writing software tools and conducting scientific research. He is interested in facilitating progress in marine ecology and conservation by developing, applying, and helping others apply advanced software tools, statistical methods, and modeling approaches. Read More about Jason Robert's research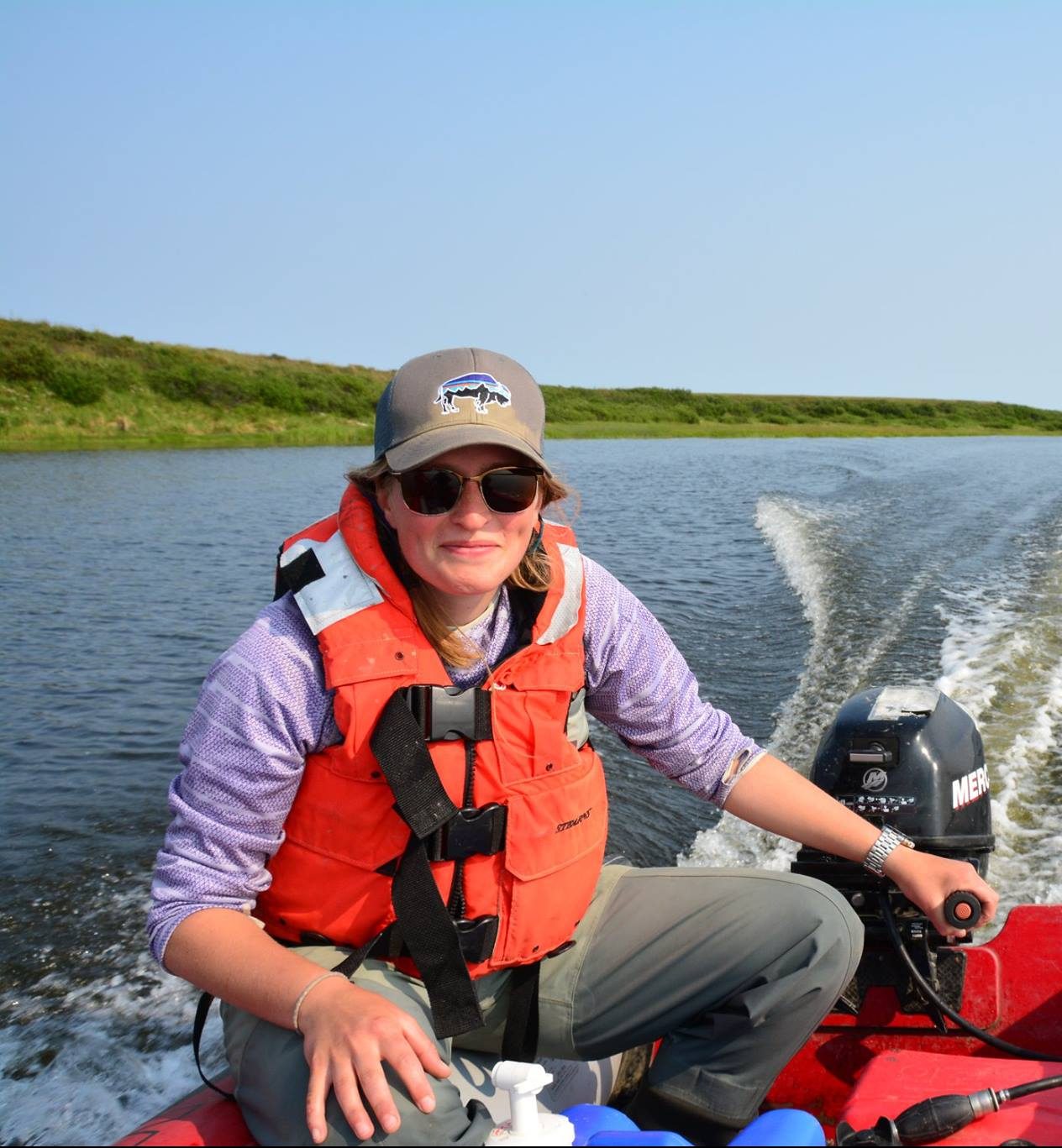 Beatrice Smith
Beatrice (Bea) is an associate in research at MGEL with a BA in art history and environmental science from Colby College (2015) and a master's in Coastal Environmental Management from Duke's Nicholas School (2021). Her primary research interests lie in fisheries ecology and pinniped behavioral ecology, with a focus on interactions between these protected marine mammals and the commercial fishing sector. Before coming to Duke for her master's Bea served a year in AmeriCorps at the USDA NRCS and spent 3 summers conducting fieldwork along the coast of the Chukchi Sea as part of the lagoon fisheries ecology project under WCS's Arctic Beringia program. In her spare time, Bea enjoys backcountry skiing, trail running with her dogs and mountain biking.
Gabrielle Carmine
Gabrielle is a Marine Science and Conservation PhD student at Duke University in the Marine Geospatial Ecology Lab. Her doctoral research in ocean science focuses on high seas fisheries, corporate powers, and ocean governance. Her work aims to examine high seas fisheries using Global Fishing Watch data to calculate fishing effort for corporate actors. The goal of this work is to ensure protection of the "common heritage of mankind" through accountability of non-state actors and international governing bodies such as RFMOs. Before joining the lab in the Fall of 2019, she graduated in 2018 with a BA in Environmental Studies and minor in Biology from New York University. She worked at the Ocean Collectiv and Urban Ocean Lab as a research associate. She also conducted fieldwork for fish ecology studies of the Hudson Estuary and environmental educator to grades K-10 at the River Project and Sarah Lawrence College CURB. a
Jonathan is a J.D.-Ph.D. student at the Duke School of Law and the Duke Marine Geospatial Ecology Lab. Broadly, Jonathan seeks to better understand the intersection of legal and ecological processes, particularly as it relates to species conservation, biogeography, and ecological connectivity in areas beyond national jurisdiction. Before joining the lab in the fall of 2017, he worked as a High Meadows Fellow with the Environmental Health team at Environmental Defense Fund. There he contributed to the team's successful efforts to pass reforms to the Toxic Substances Control Act, provided GIS and statistical support to the team's research endeavors, and produced a podcast dedicated to health science communication. He obtained his A.B. in Ecology and Evolutionary Biology from Princeton University in 2015. His undergraduate thesis, advised by Professor David Wilcove, explored tropical forest restoration in Costa Rica. His personal website is jonathanjunochoi.wordpress.com
Elisabetta Menini
Betta is a PhD student co-advised by Pat Halpin and Cindy Lee Van Dover. She is a Fulbright student from Italy with two maters and professional experiences in marine biology and maritime spatial planning. Her interests include deep sea management and conservation particularly in seabed mining governance and regulation in Areas Beyond National Jurisdiction (ABNJs).
Ben Best – PhD
Guillermo Ortuño Crespo – PhD
Maria De Oca – PhD
Ellie Heywood – Research Associate
Erin LaBrecque – PhD
Laura Mannocci – Postdoctoral Researcher
Jerry Moxley – PhD
Sarah Poulin – Research Associate
Sarah Roberts – PhD
Eric Treml – PhD
Shay Viehman – PhD
Brian Wong – Research Associate
Daniel Dunn
Daniel is a research professor with University of Queensland with a continued affiliation with MGEL. As an interdisciplinary marine conservation scientist, he strives for an integrative approach bringing together ecology, biogeography, oceanography, conservation, natural resource management and social sciences.
Andre Boustany
Research scientist at Monterey Bay Aquarium and MGEL